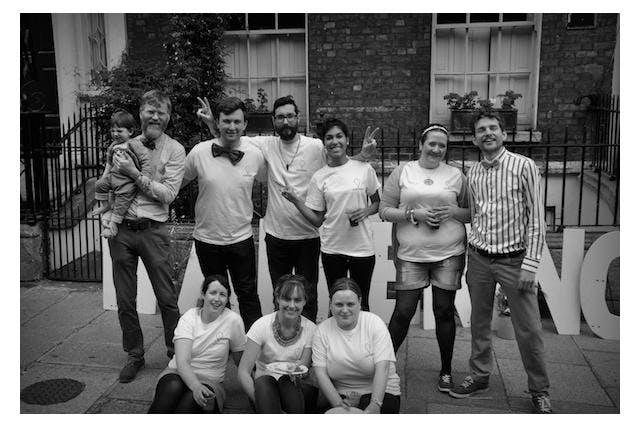 Intern with Happenings Events! Summer 2015 positions available
Happenings run spontaneous, meaningful, cultural events in Dublin, Limerick & Cork. Our busiest time is in the summer when we host open-air cinema, music, yoga, food, mindfulness & family events in parks and public spaces.
We open an internships programme every summer, and at the moment we have opportunities for two budding superheroes to join the team. These are paid internships.
Projects, Events & Administration Internship
Are you a super-organised individual? Do you love events and managing projects? If you're looking for a role in events based people & project management this might be the internship for you. You'll need to be highly organised, efficient and a great communicator. Experience with (and a love for!) spreadsheets is essential. You're the kind of person who must have every box ticked.
Social Media & Communications Executive
Help us develop our online community whilst running social media campaigns & online marketing. You'll need to be enthusiastic, passionate about what we do, and love engaging with people! Experience in social media management is essential. Experience in wordpress & photoshop is desirable. (please send us a communications/social media portfolio (simply; examples of your work) in your application email.)
___
So join the team and make things happen. Positive fun-lovin' dedicated superheroes need only apply. (Ya hear?) These are paid internship for a minimum of 4 days per week. You'll also need to be fairly flexible to work at our events.
Please send a little something about yourself and your CV to info@happenings.ie.