I don't know about you but we avoid town on Paddy's Day. Our tradition has been to stick to a friend's house or our local pub when the city centre descends into chaos after the parade. The drink-fuelled messiness is the darker side of our national holiday. The drunk Dr Jekyll to an otherwise charming Mr Hyde.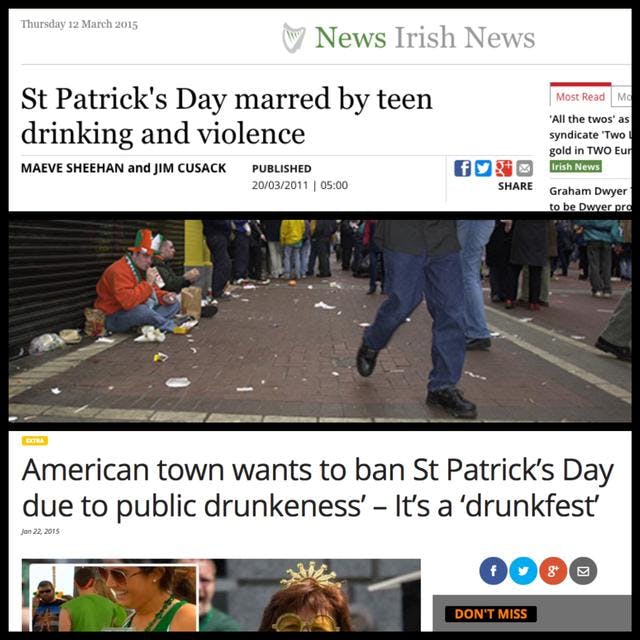 Along with our traditions of digging out all shades of green clothes, sporting limp broches of shamrock leaves, and speaking the cupla focal, on March 17th mayhem is the norm. As a Dubliner, you either participate or avoid the city centre at all costs. But, surely Paddy's Day should be about getting together in the city to celebrate our heritage, culture and creativity without getting locked.
This is the idea behind Paddy's Day Unlocked.
Rather than closing the pubs or creating obstacles to boozing in attempts to control behaviour (thirsty party goers will find a way), Happenings believe there's a need for attractive alternatives to getting hammered. We're not anti-booze, sure we love a good party. We're just shifting the focus from pints to people. We want to keep families in the city centre after the parade, let visitors see that we're not all about getting pissed and show off some hot new Irish talent.
Nialler9, The Happy Pear, Headstrong, Tonnta, Ensemble Eriu, Jinx Lennon, Sinead White, Hare Squead, Damn Fine Print, Boltz Sustainability.
These are the locals that will delight us this Paddy's Day.
This is the Dublin that we want to focus on.
This is the Ireland that we want to celebrate.
Create always, have fun, be nice.
Happenings
Paddy's Day Unlocked.
Date: March 17th 2015
Venue: Meeting House Square, Temple Bar
Time: 3pm - 7pm
Ticket: €5, Free for under 12s
With special thanks to Dublin City Council for their support.
For more information on Paddy's Day Unlocked, visit our Happenings event page, or check out the Facebook Event Page